Influenza Vaccine
---
According to CDC guidelines, annual flu vaccination is recommended for everyone 6 months of age and older, with rare exceptions, because it is an effective way to decrease flu illnesses, hospitalizations, and deaths.  This is especially critical during the COVID-19 pandemic to reduce the overall burden of respiratory illnesses on the healthcare system.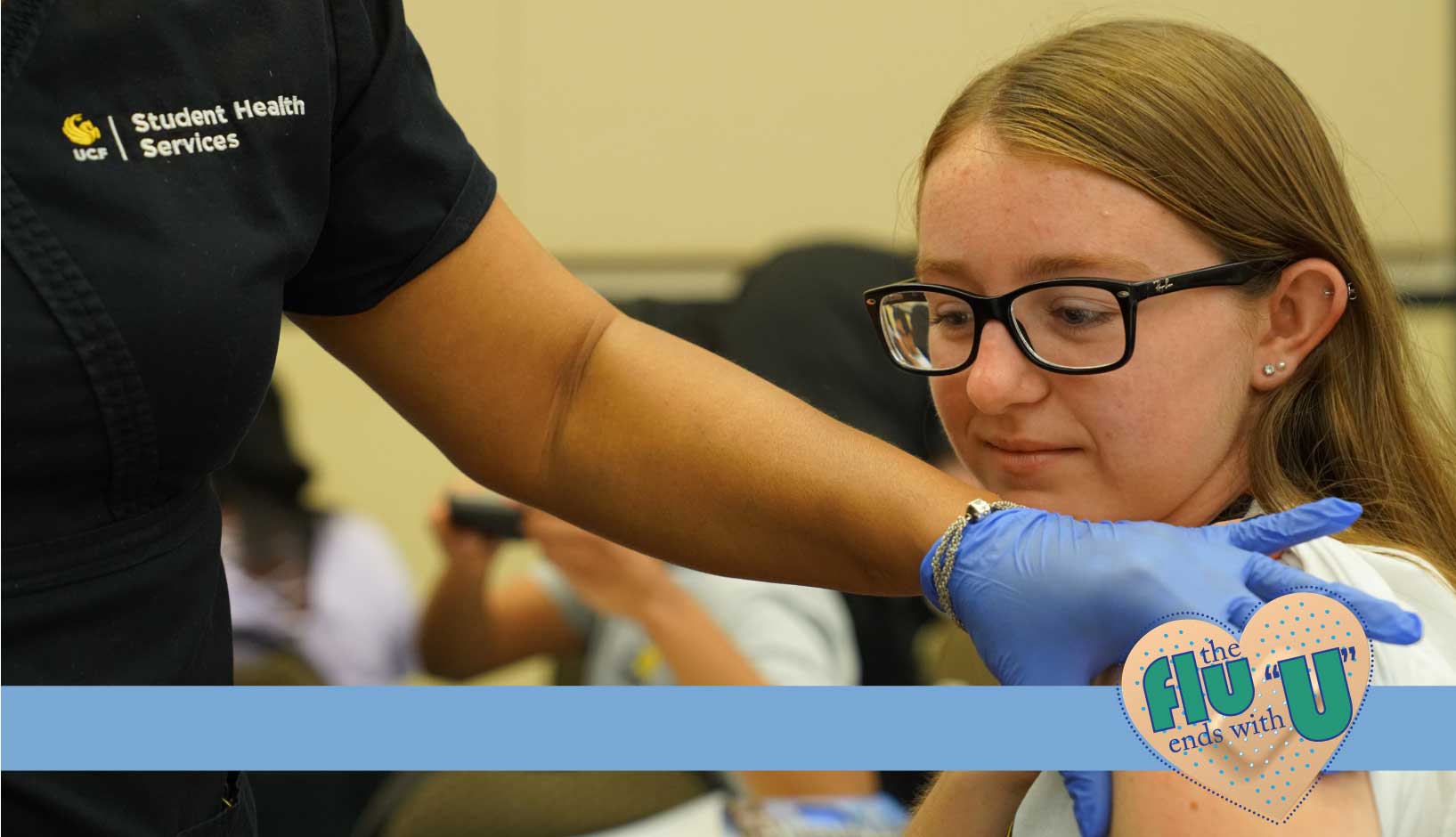 Students get FREE flu shots at Student Health Services. No appointment or proof of insurance is necessary.
To get a flu shot, patients can request to be vaccinated as part of their scheduled in-person appointment with Student Health Services, or via walk-up accessibility at the main Health Center building (Appointments Entrance).
Student Health Services satellite clinics located both at the College of Medicine and UnionWest Downtown also have flu shots available via walk-in!
Faculty & Staff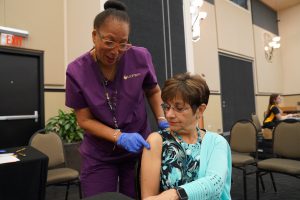 Faculty and staff are welcome to get vaccinated through Student Health Services. Your in-network insurance card must be on file so Student Health Services can bill your insurance, with charges filed as part of your preventative benefits coverage.
Know Before You Go
---
Here are some important things to consider before getting your flu shot.
You must not have a fever when you get the flu shot. Not sure? Ask us!
You must bring your UCF ID.
You must not have had Guillain-Barre syndrome.
You must not have an allergy to any substance in the vaccine.
You must be wearing a face covering
If you have suspected or confirmed COVID-19, vaccination should be deferred until you meet the criteria to discontinue your isolation.